Task
The development of Hungarian gastrotourism.
Challange
How can we spread the word of Hungarian top gastronomy to the world in the best and most imaginative way possible?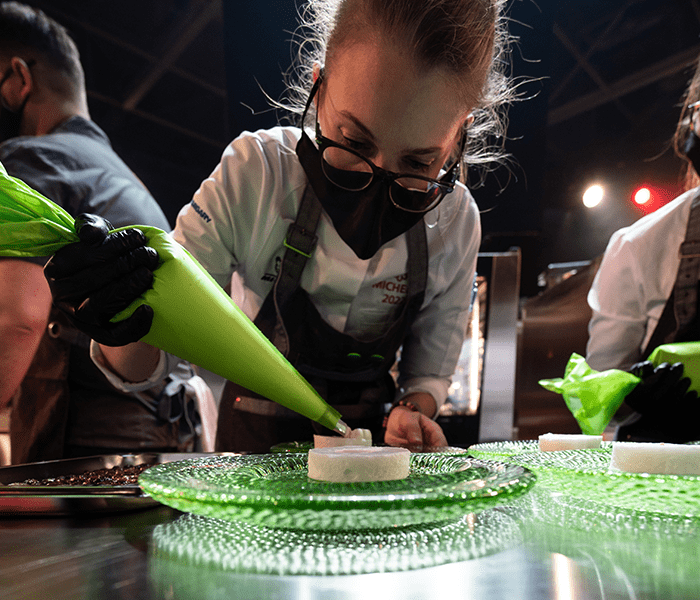 Idea
Local and international chefs formed pairs and for 6 days they traveled across different landscapes, getting to know all the special ingredients, such as the local goose liver, trout, goat cheese…
We created films of these professional trips, which we spread across Michelin's social media platforms. A special event was created to close the programme, where 7 international and 7 Hungarian chefs created dishes inspired by their travels. At this gastronomy celebration, following the Super Bowl and prior to the Oscar-gala, Wolfgang Puck also made an appearance, making it a truly unforgettable occasion.
Can we help with your project?
Click the button below and message us! We'll get in touch with you shortly.