Task
Communication of Alma Pharmacy's discounted products renewed biweekly.
Challange
Creating the atmosphere of an expert, but at the same time friendly brand.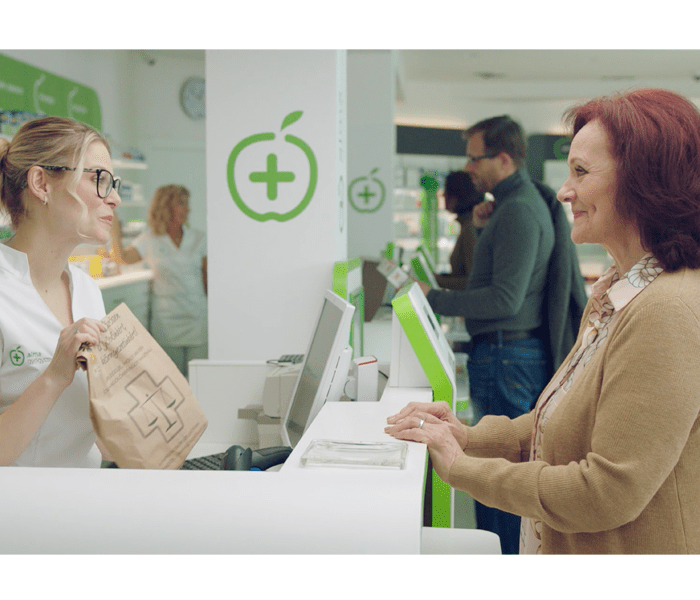 Idea
We created a well-known and beloved, although a little fussy, grandmother character, who we could portray in a kind and humorous way to communicate the new discounts.
Can we help with your project?
Click the button below and message us! We'll get in touch with you shortly.